Minimizing Customer Friction & Functionality for Maximum Loyalty with Mike Shady from Lowe's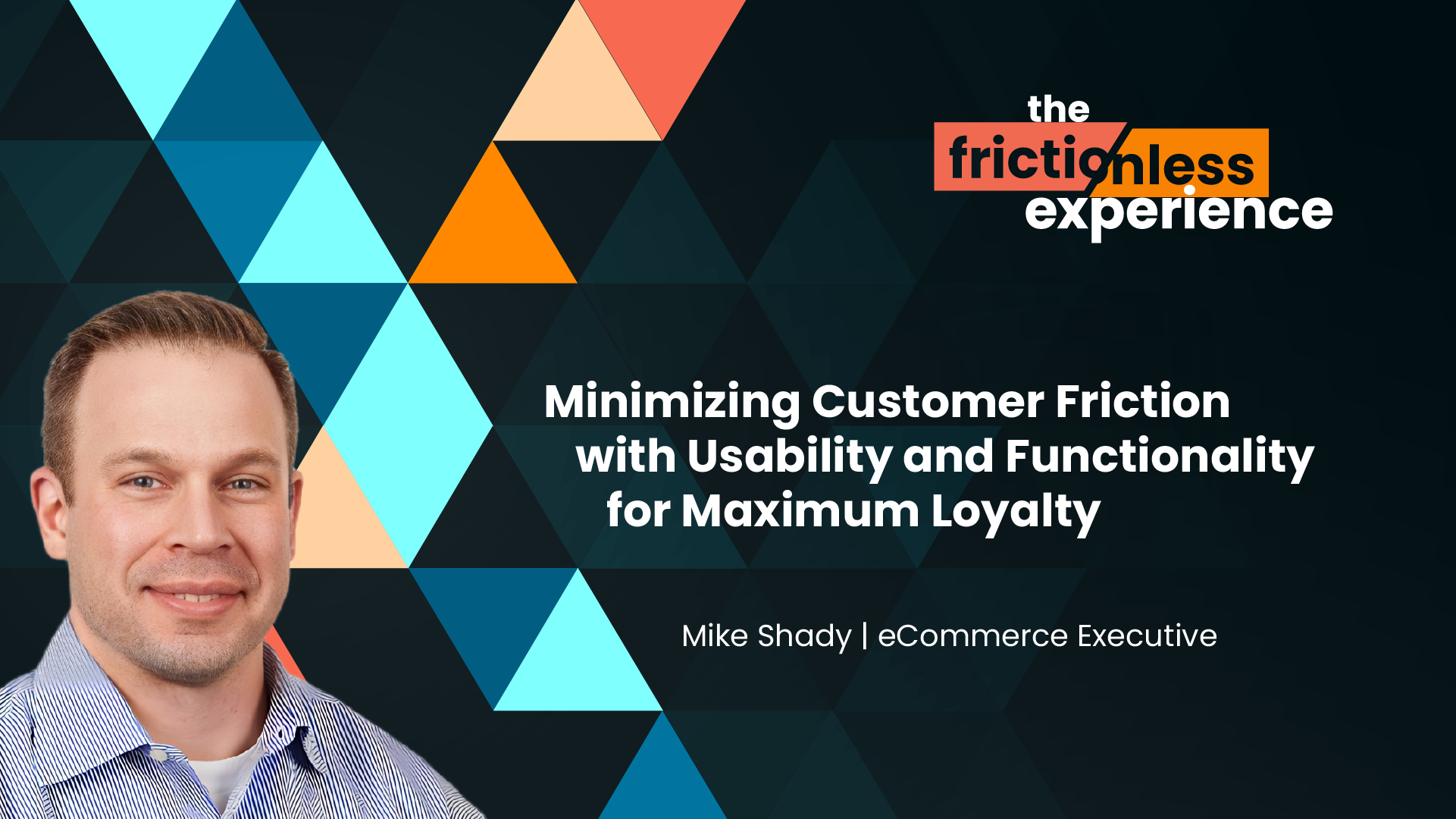 Listen to "The Frictionless Experience" on Spreaker.
Join us and industry rockstar, Mike Shady, former Senior Vice President of Online for Lowe's, as we tap into his extensive omni-channel retail and eCommerce experience delivering significant business growth and customer loyalty improvements.
We explore how Usability and Functionality, one of the Five Friction Forces in digital experiences, affects customers transacting on your site and mobile app. Mike shares the many successes, and trials and tribulations, of growing a prominent online business by billions of dollars, adding thousands of functionality improvements, and establishing the company as a leader in home improvement.
Join us as we discuss:
Creating frictionless digital and physical shopping experiences for customers by using a customer-first mentality.
The importance of aligning actions with customer needs to avoid costly ripple effects hurting conversions and brand reputation.
Delivering on promises made online and ensuring the overall experience meets customer expectations to maintain customer loyalty.
If you enjoyed Part 1: Usability and Functionality in our series on the Five Friction Forces, stay tuned for Part 2: Speed.